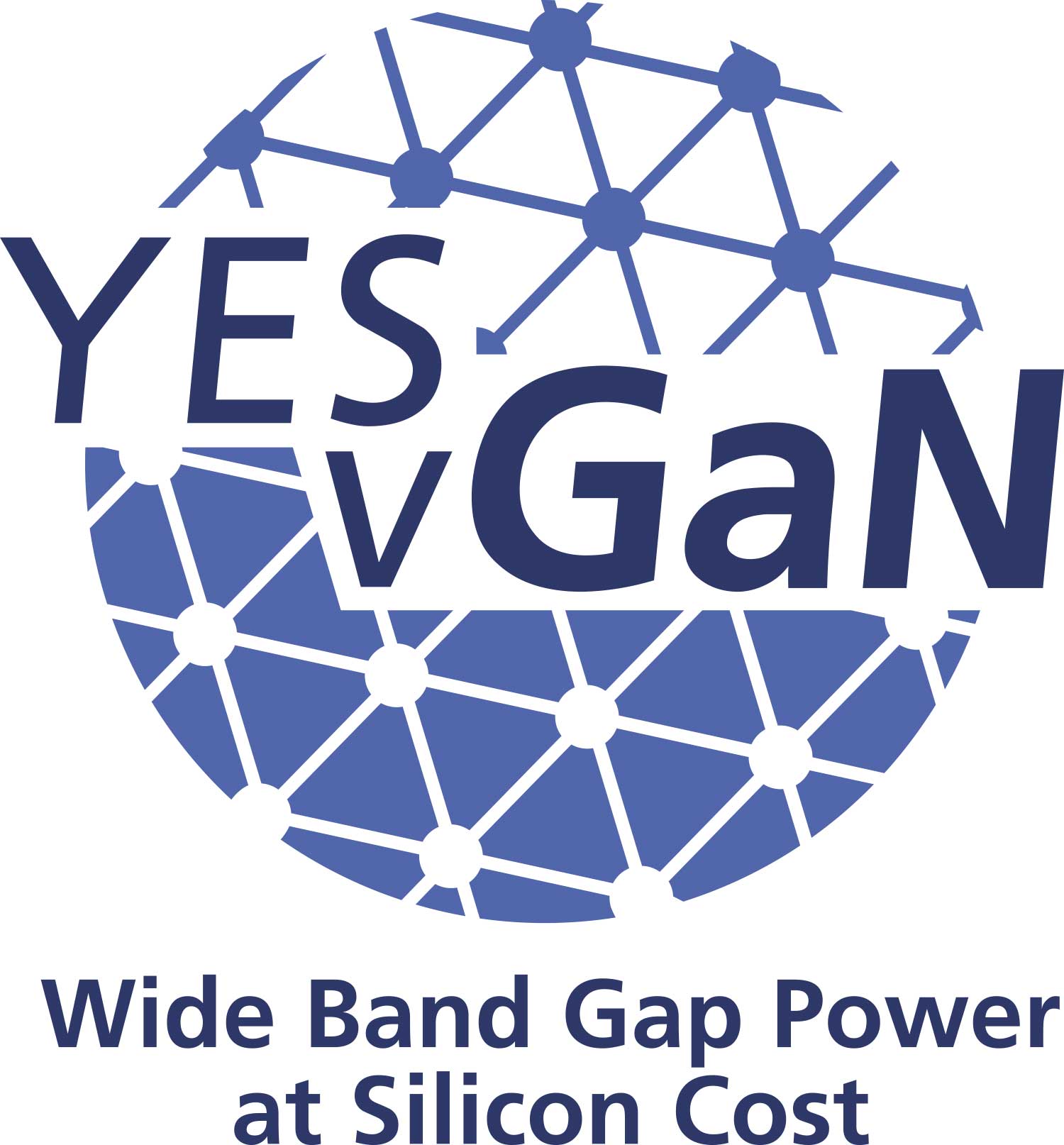 YESvGaN will establish a new class of vertical GaN power transistors which combines the performance benefits of vertical Wide Band Gap (WBG) transistors with the cost advantages of established silicon technology. These transistors can replace IGBTs and thus reduce power conversion losses in many price-sensitive applications ranging from power supplies in data centers to traction inverters for electric vehicles. YESvGaN covers the development of the required new technology all the way from wafer to application.
Possible electricity savings in the EU in 2030 by consequent implementation of YESvGaN vertical membrane GaN transistors in the target applications

Partner






















Facts
Project Full Title:
Vertical GaN on Silicon:
Wide Band Gap Power at Silicon Cost
Program/Call:
ECSEL Joint Undertaking Topic H2020-ECSEL-2020-RIA
Overall EU/national Funding:
7,797,661.50 EUR / 7,406,779.81 EUR
Project Consortium:
23 partners, industry, SMEs and science
Objectives
Development of vertical drift epitaxy enabling up to 1200 V blocking voltage on low-cost silicon or sapphire substrates up to 300 mm wafer size.
Development of low-cost, vertical GaN power transistor and process technology with performance above state-of-the-art SiC MOSFETs at chip costs competitive with Si IGBTs.
Development of membrane process technology for vertical GaN power transistors with ultra-low resistance contribution from the backside contact.
Development of advanced interconnection technology compatible with membrane vertical GaN power transistors and evaluation of their reliability based on ECPE Guideline AQG324.
Understanding performance limitations, degradation and failure mechanisms of membrane vertical GaN power transistors from chip to device.
Delivery of a datasheet for membrane vertical GaN power transistors with full static and dynamic behaviour. Improve system efficiency by reducing losses up to 50% and by increasing power density by 15% compared to silicon for the chosen technology demonstrators of high power converters in order to increase their cost efficiency.